"For he will be like a tree planted by the water, That extends its roots by a stream And will not fear when the heat comes; But its leaves will be green, And it will not be anxious in a year of drought Nor cease to yield fruit." Jeremiah 17:8
Living in Boise has a it's perks let me tell you and one of the many in the heat of the summer time is the river! The Boise river offers it's cool refreshing waters to the many willing to jump on a tube, float, blow up mattress (yes I've seen it), flamingo (seen that one too), or really anything that can manage to stay on top of the water.
My family and I decided last Sunday to do just that very thing and grabbed our tubes, towels and some waters and we were on the river floating by 5pm. As you enter the water you see in front of you the calmness of the river, the beauty around you and you kind of arrange your body in a relaxed, comfortable manner as you take it all in. It's peaceful, mesmerizing, relaxed, blissful and refreshing. I laid there with my legs kicked up and watched other floaters pass us, kept my eye on my kiddos in their own tubes and appreciated the beauty around me. I had been down the river before though, this wasn't my first time and I knew something that my husband, Michael didn't know. There are rapids on this river and after the winter we had and how fast the river was going in the calm section, I was anticipating what was coming.
It started with a faint rushing sound in the background and I pulled my legs up and positioned myself differently knowing that the sound was the approaching rapids in front of us and uncertain as to how strong it was going to be, gripped the handles and told the kids to hold on. There was a moment of fear as you are trusting the boat and the river to send you down the rapids the right way, facing forward and not compromise us to where we flipped over entirely and all went in different directions. Michael had the oars and worked effortlessly in front of the boat to navigate us just in the right section of the fall so we would travel over it comfortably and easily without water coming into the boat, side skirting the rocks and boulders and not losing anyone overboard. Despite his valiant efforts, we still managed to get drenched and a bunch of water dumped into our small little raft, but we didn't flip over or lose anyone and I was grateful for that. We all laughed and loosened our grip as we looked back at our milestone and watched it fade behind us and the calmness once again settled upon us and the once raging, rushing river became an oasis of stillness and relaxation.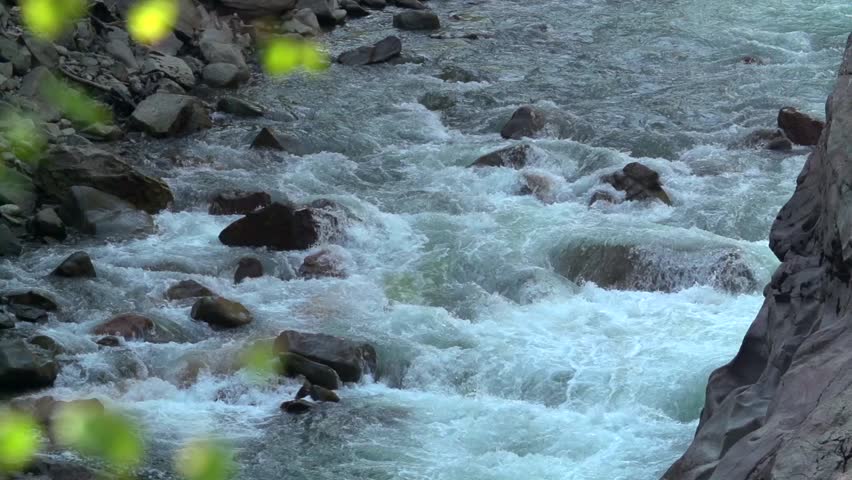 But not for long….the sound crept up again and we all knew what it meant and straightened our bodies, braced our hands, steadied ourselves and expectantly waited for the rapids that were swiftly approaching. The thing about it is you aren't exactly sure where the rapids or the falls are in the river because you are level for the most part and so you almost aren't sure how to navigate until you are nearly on top of it and even at that point you can really just hold on to the boat and hope the boat takes you to where it needs to.
Eventually we made our way through the second one and the third one, smarter and wiser with each one we passed as we learned something that we needed to prepare ourselves for the next time we hit one.
The total time it took us was about 1 1/2 hours and then we reached the end of our destination, soaked, happy and a little proud of the small accomplishment of managing and taming the Boise river!
That night as I was drifting to sleep I distinctly heard the holy spirit whisper to me, "life is a river my love". I hadn't even been thinking of the river that day, I was actually thinking about if I had locked the back door or not and was about to jump out of bed to check. "How do you mean?" I asked, knowing what I heard but not sure where he was going.
"You see, a river has many twists, turns and uncertainties within it. There are many amazingly beautiful things that flank the sides of rivers and you can always see something new, different and exciting. The calm parts of the river are the peaceful quiet parts of life. These are the seasons of life that are more simple and you can sit back and look around, enjoy the beauty on the journey down the river and pay attention to all the things happening around you. You lesson your grip on the boat and find yourself trusting the river more and yourself within it. The rapids of the river represent the tribulations, trials and struggles of life. Life will sometimes have a way of surprising you with these trials and you can find yourself on top of them uncertain of how to navigate and which way to go. You become more aware of the boat and what direction it's heading, how it's navigating the rapids and you tighten your grip on the security of the raft clinching it in fear as you realize you don't have a lot of control. The scenery around you becomes faded and your attention is completely focused on the adversary of the rapids.
With each set of rapids in life you may assess the damage and possibly might even endured some small rips and water logged parts but you've learned and grown wiser through it. With the next approaching trial you reminiscence what you learned from the previous one and you position yourself differently, maybe you sit in a different part of the boat, you rely more heavily on the boat and appreciate the need of it and you are prepared.
Unfortunately love, without the rapids of life you would never grow, you would stay stagnant and non-reliant on the boat and may even leave the safety of the boat to try and navigate through life without it's protection." 'Papa – what does the boat represent? thoroughly engaged in this amazing gift and river analogy he was blessing me with. "The boat represents me….I AM your protection and safety, I will navigate you through the rivers of life if you trust me, cling to me and stay focused on my protection. You see, every time you come to a calm season in life – you loosen your grip on me a bit and become a little more trusting of the river and not of me. You can get distracted and caught off guard if you aren't careful to pay attention. Remember that life is about navigating through all seasons with ME, not alone and not without your life raft. I desire for you to enjoy the ride and I call you to live an abundant life with various seasons that will challenge you and comfort you, but the end goal is to reach the end of the river looking back with a smile on your face and maybe a little water logged but a strong sense of confidence and a feeling of, "what a ride!"
I felt like I needed to share this with anyone who needed to hear it today, what a fun and beautiful example of God, His heart and His protection for us. How we navigate through the river of life is entirely up to us – it can be painful and hard and we can resist those rapids with all of our might, or we can embrace them, cling to the father's protection and grab those nuggets of wisdom and growth we need for the next season of life.
Blessings to all of you and Papa loves each of you more than you can ever imagine!!